PLEASE READ THESE INSTRUCTIONS BEFORE INSTALLING, OR YOU MIGHT BRICK YOUR MACHINE: SAFETY PRECAUTIONS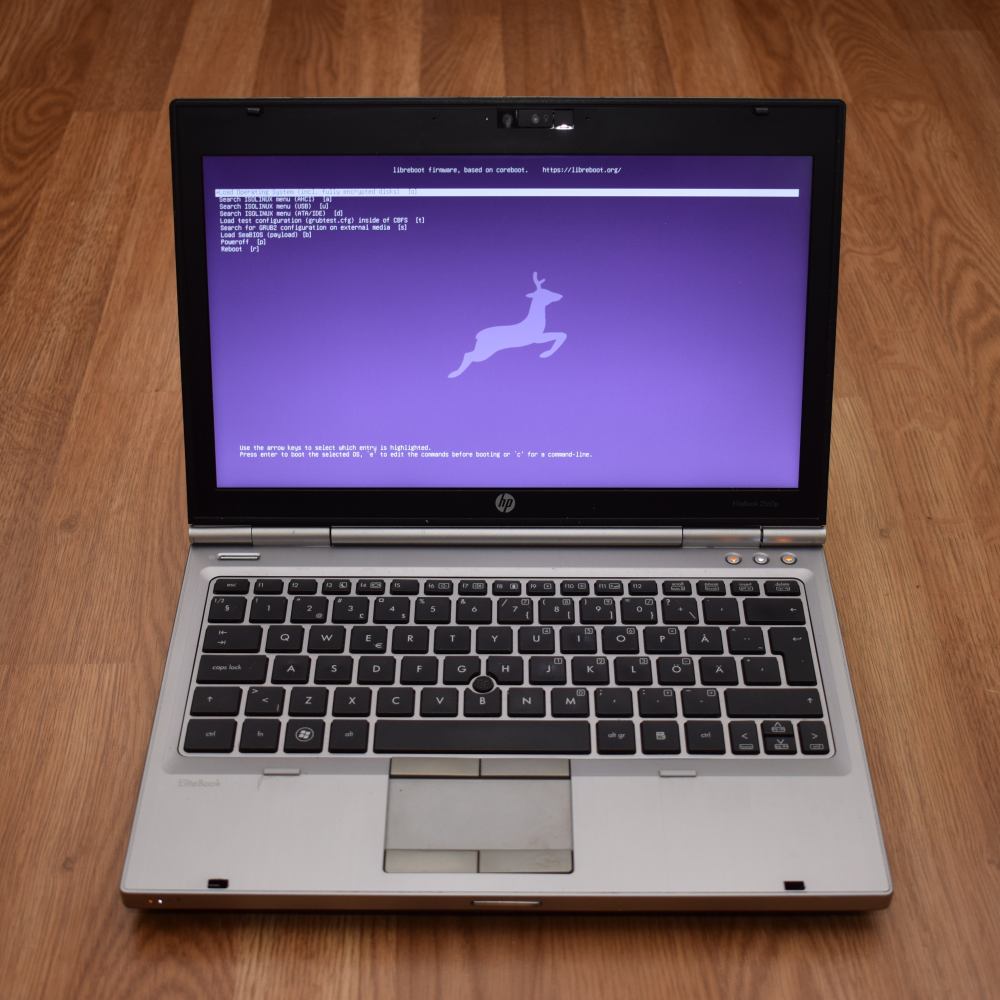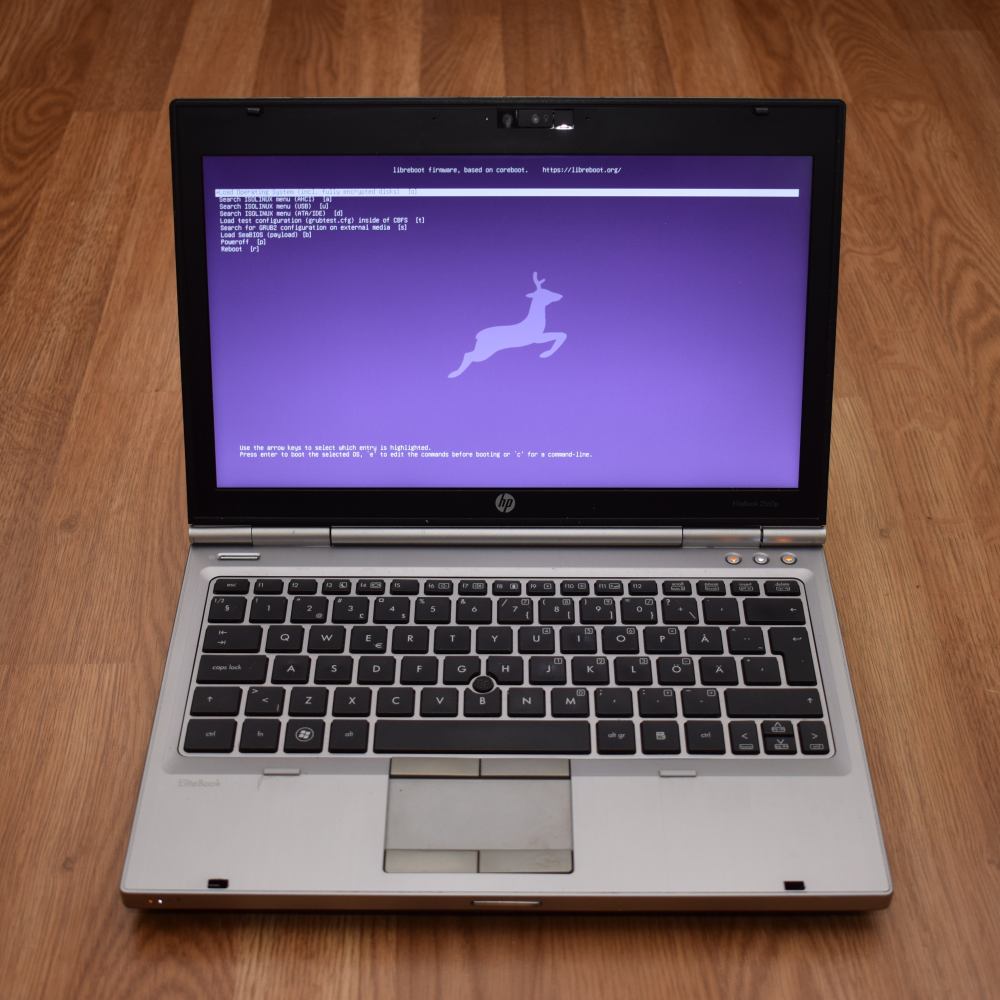 | | |
| --- | --- |
| Manufacturer | HP |
| Name | EliteBook 2560p |
| Released | 2011 |
| Chipset | Intel QM67 |
| CPU | Intel Sandy Bridge, socketed |
| Graphics | Intel HD Graphics |
| Display | 12.5" 1366x768 |
| Memory | Up to 16GB (2x8GB) |
| Architecture | x86_64 |
| EC | KBC1126, proprietary |
| Intel ME/AMD PSP | Present, neutered |
| Flash chip | SOIC-8 8MiB |
| | |
| --- | --- |
| GRUB | Works |
| SeaBIOS | Works |
| SeaBIOS with GRUB | Works |
Introduction
Libreboot has support for this, in the Git repository and release versions from Libreboot 20230423 onwards.
Brief board info
HP EliteBook 2560p is a 12.5" laptop you can read more about here:
https://support.hp.com/us-en/product/hp-elitebook-2560p-notebook-pc/5071201
Installation of Libreboot
You can actually just compile the Libreboot ROM for this, and flash the entire ROM, then flash it. The coreboot project proper, has information about this:
https://doc.coreboot.org/mainboard/hp/2560p.html#programming
Refer to the coreboot guide for flashing instructions, and you can build the images for it in Libreboot like so:
./build boot roms hp2560p_8mb
More information about building ROM images can be found in the build guide.
This is a Sandybridge board which means that a neutered ME image is required if you wish to flash the ME region. Libreboot's build system automatically downloads, neuters (using me_cleaner) and inserts this if compiling from source.
If you're using Libreboot release ROM images, the ME image has been scrubbed and you must re-insert it. Use the information on this guide to know how to do that:
Insert binary blobs on Intel Sandybridge/Ivybridge/Haswell platforms
You may also wish to change the default MAC address if you're planning to use the onboard Intel Gigabit Ethernet. You can do this using the information in the same guide linked above, or read the nvmutil manual:
Modify MAC addresses with nvmutil.
Markdown file for this page: https://libreboot.org/docs/hardware/hp2560p.md
This HTML page was generated by the untitled static site generator.