Article published by: Leah Rowe
Date of publication: 9 August 2023
UPDATE, 16 August 2023: installation instructions are now available.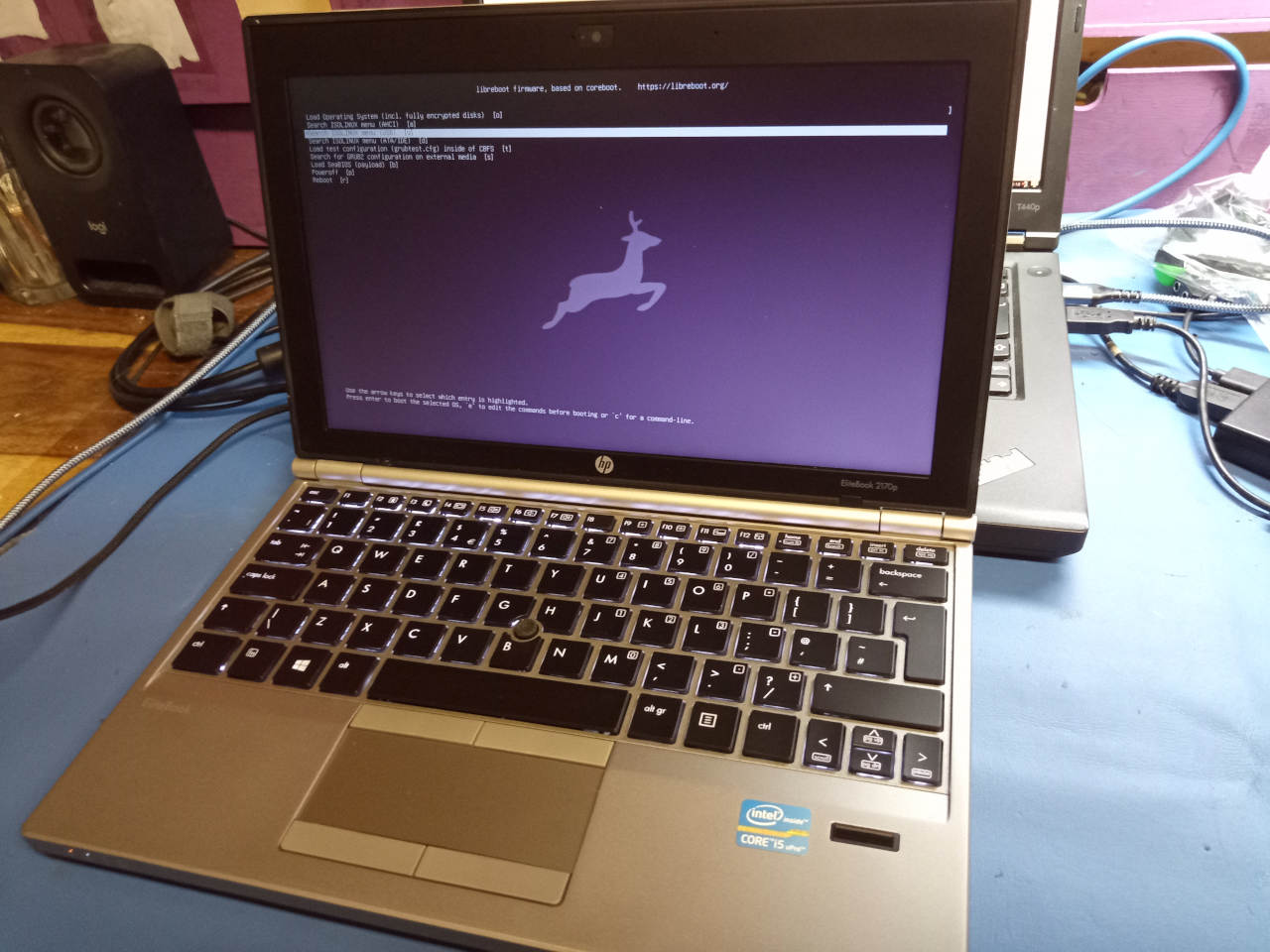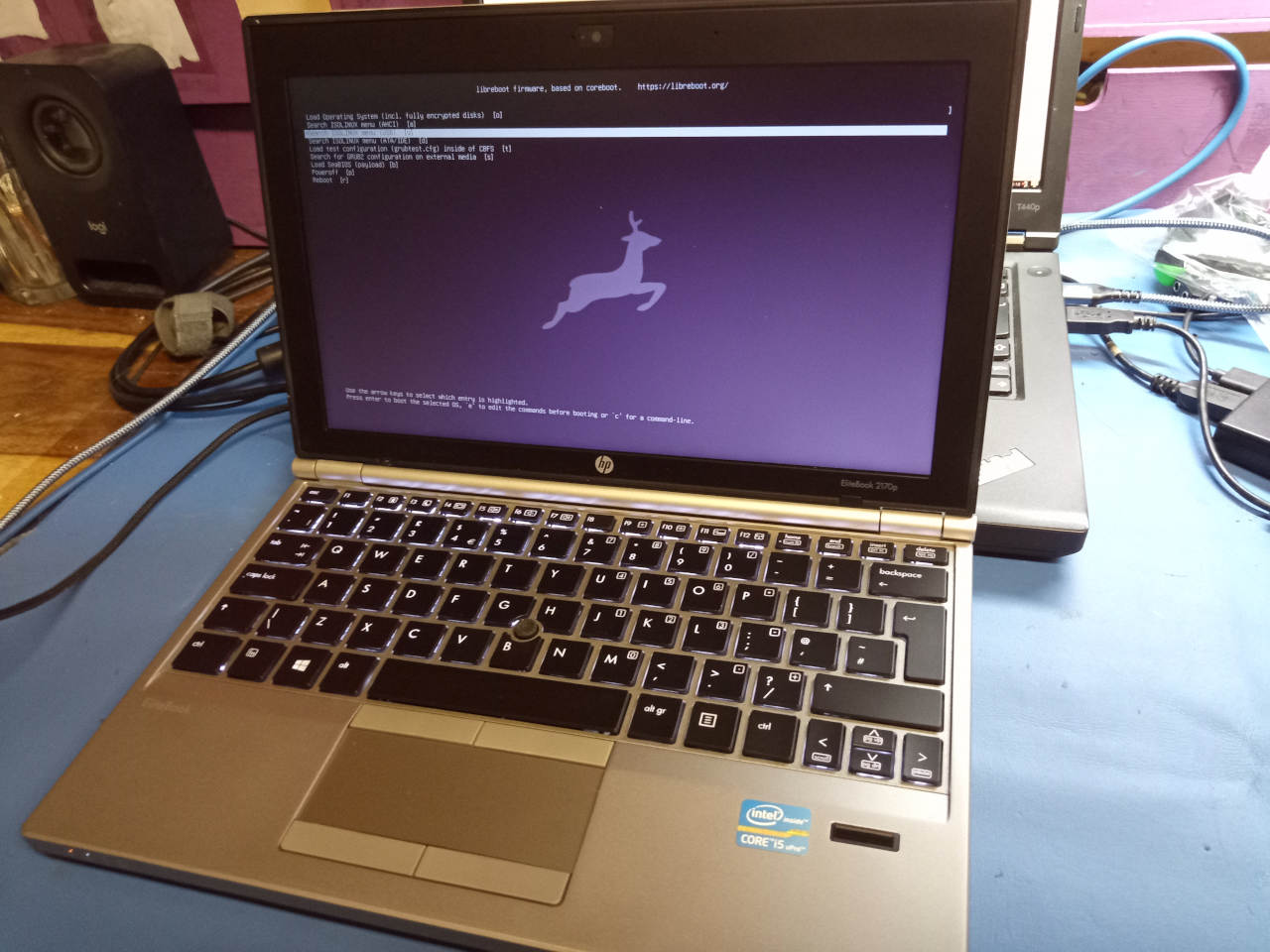 Introduction
HP EliteBook 2170p support was added to coreboot, in the coreboot 4.20.1 release and Libreboot recently updated to a revision past that release.
I'm very pleased to announce that Libreboot now fully supports this machine! It was added in this patch: https://browse.libreboot.org/lbmk.git/commit/?id=f8f77cb2886331d1b8b26d88d2407e2f85dc59a2
Information about the board can be found on the coreboot documentation: https://doc.coreboot.org/mainboard/hp/2170p.html
This will be available in the next Libreboot release. For now, you can download Libreboot from Git and build from source if you wish to use this board. Read those instructions first; with build dependencies then installed, you can build the board like so:
./build boot roms hp2170p_16mb
Installation instructions are being written for Libreboot, but you can refer to the coreboot instructions for now.
Socketed flash IC!
I love HP EliteBooks. Truly. This is the only 11 inch laptop I've ever seen that has socketed SOIC8 flash: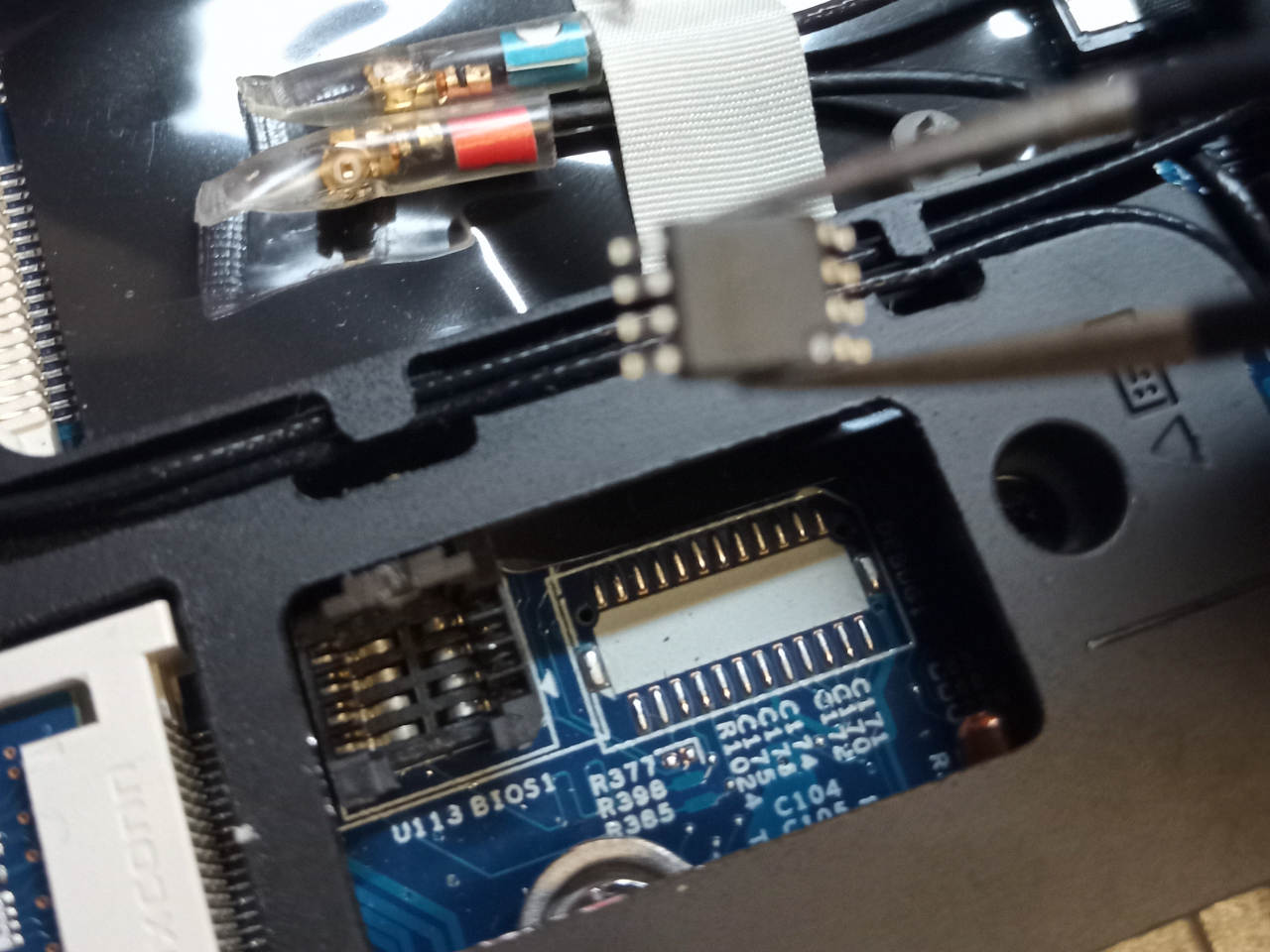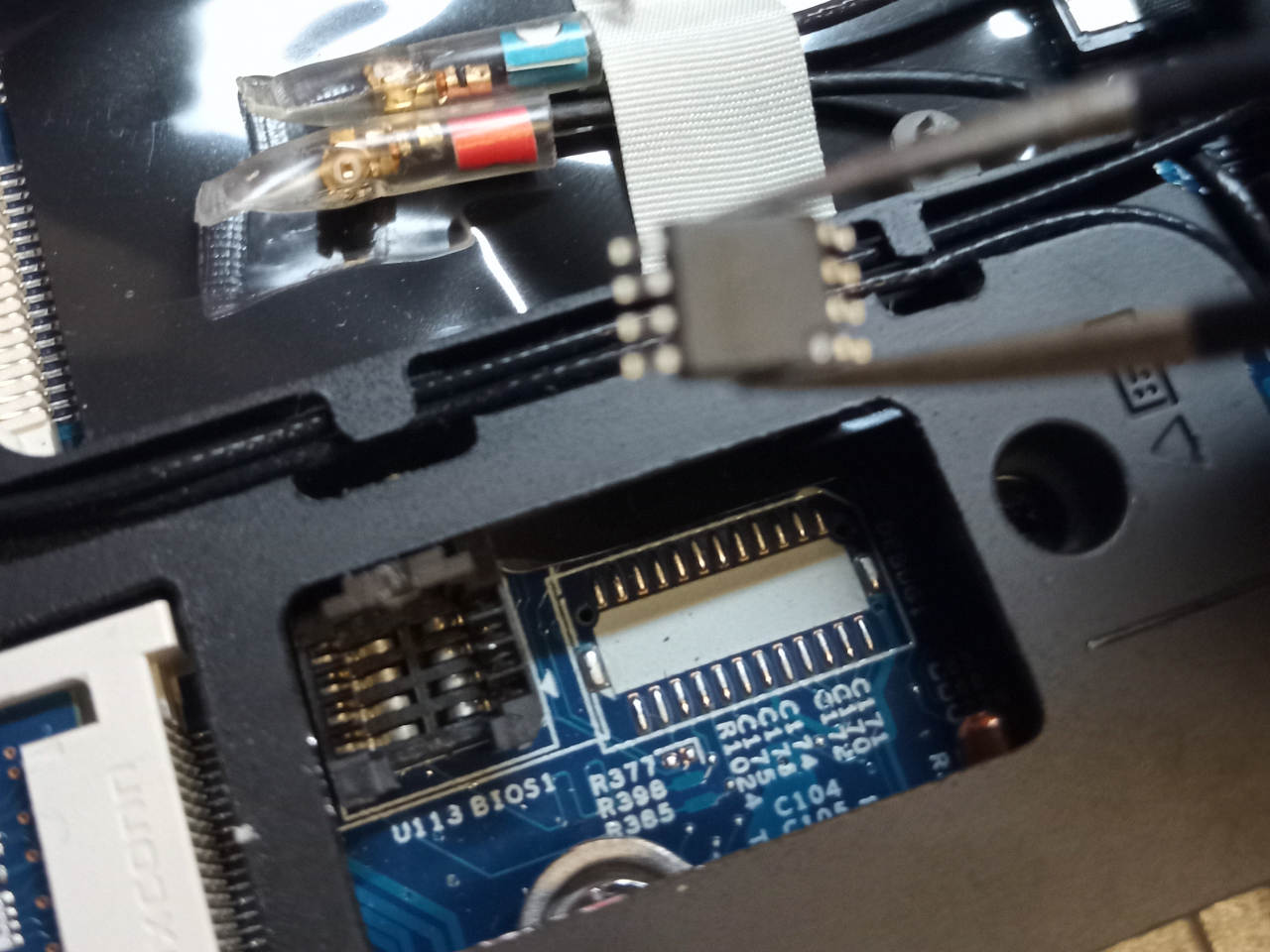 I flashed it with my 3.3v-modded CH341A - if you read that page, it says CH341A is ill advised, but if the voltage is correct, flashing it in a socket like this is actually what that programmer is intended for.
Mine is the black one, which has to be modified for correct voltage. Revision 1.6 which is the newer green model, is either 3.3v already or has a switch on it for that.
After removing the flash IC, I flashed it in a spring socket adapter (SOP to DIP) inserted into the CH341A's ZIF socket: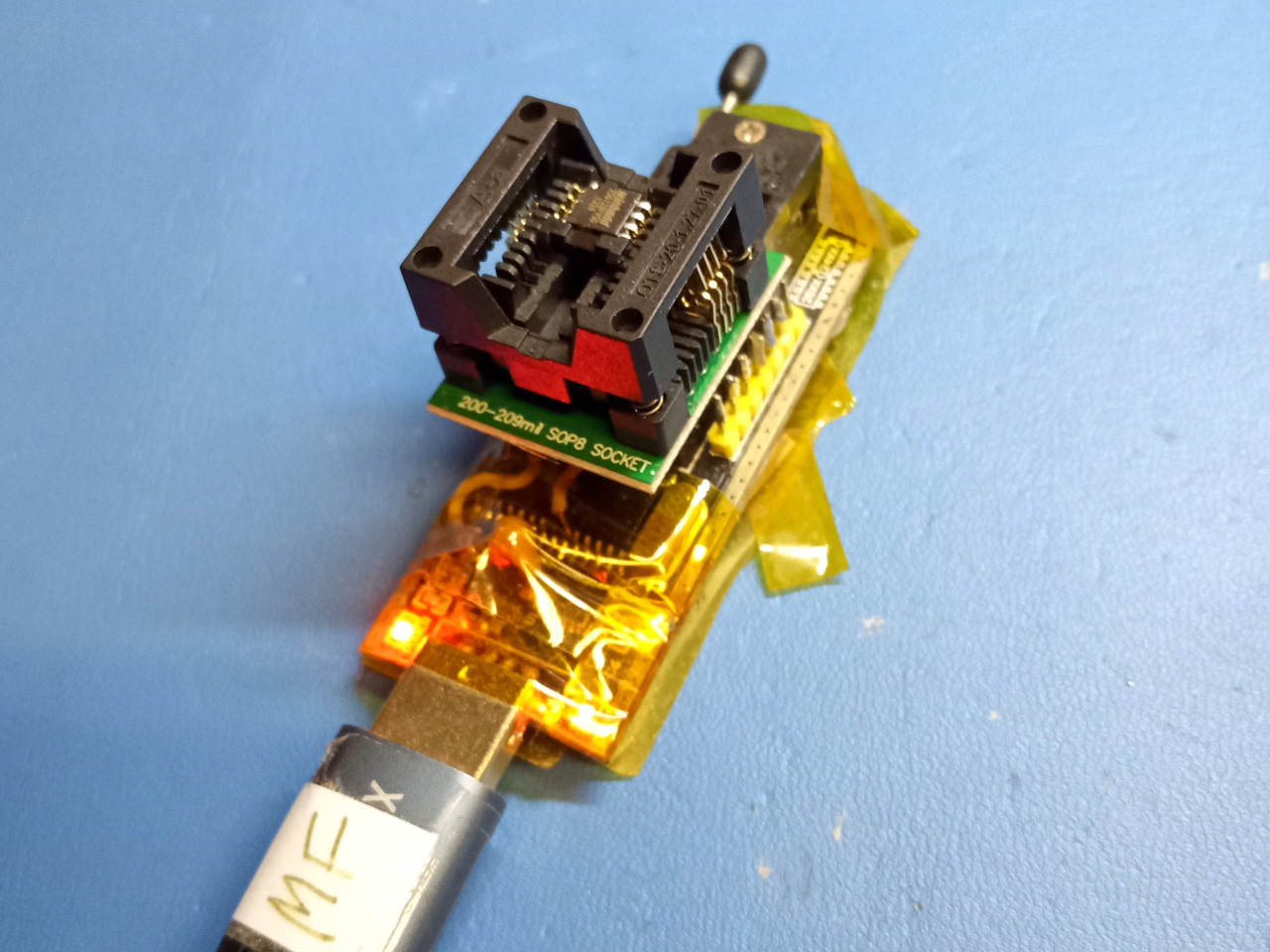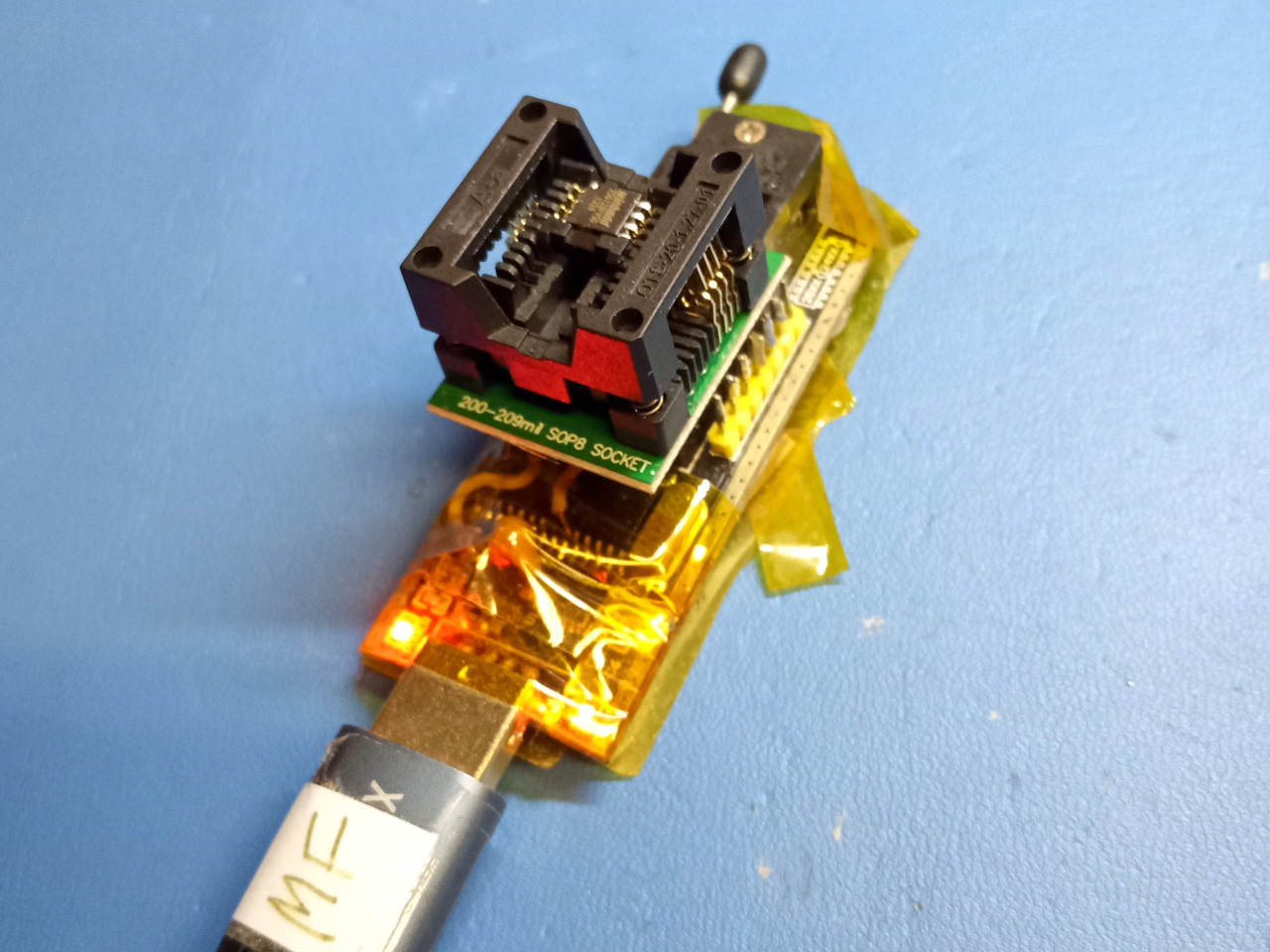 Basically everything works, on this laptop, as you would expect. NOTE: that coreboot page says GRUB hangs on keyboard init, as of 9 August 2023. However, this is no longer true. GRUB has fixed this, courtesy of a patch that Riku Viitanen sent them.
Other works currently in progress
More boards coming soon
I'm on a spree, adding more boards to Libreboot, especially HP EliteBooks.
I have these boards, that I'm working on and testing; they will be available in future revisions of Libreboot:
Another build system audit
I've also started another audit of the Libreboot build system; the last one was quite intense and a lot more work is going in for the next release.
Markdown file for this page: https://libreboot.org/news/hp2170p.md
This HTML page was generated by the untitled static site generator.